See How Second Income Coach Is A New Take On Using A Network Marketing Training System
Second Income Coach is a new take on the old model of network marketing training systems that have been around for years. While most network marketing training systems center around a primary business, Second Income Coach is a training platform for any online business owner. However, there are some perks that even I didn't expect to find.

Second Income Coach has become a way of life for me and my business. I have used network marketing training systems for years but rarely have I found a true "team" in one of those systems.

This morning I was really inspired and I really felt like I needed to share this little insight with you. Each morning we have a mastermind meeting. It's a great way to start off the day. Each day we not only try to inspire each other but are also accountable to each other. We set our goals and tasks for the day and check in and make sure those are accomplished. This group has become really helpful in setting my daily goals..especially on those days when things just seem to be a little too much! I must admit that at times between the kids, house, business and activities it is very easy sometimes to just lose focus.
The Second Income Coach mastermind group focuses on so many things but here are some that I think are the most important.

* Setting Goals Effectively
* Breaking Down The Tasks You Need To Complete To Reach Those Goals.
* Inspiring Each Other
* Being Accountable To Each Other Each Day.
There are a lot of places that tell you here are the goals you need to reach to be successful..but few give you the tools…There are many people who tell you the way you NEED to think to be successful..but very few tell you how to get there. These perks are not found easily in any network marketing training system I have ever seen or used.
We spoke about this quote today in our mastermind meeting. This quote really hit home for me. I realized that most groups see each other as competition instead of allies. Second Income Coach is a network marketing training system FULL of allies.



Lots of people want to ride with you in the limo, but what you want is someone who will take the bus with you when the limo breaks down. ~ Oprah Winfrey
My question to you today is:
Who will take the bus with you when the limo breaks down?
If you are not sure visit: http://www.Second-Income-Coach.com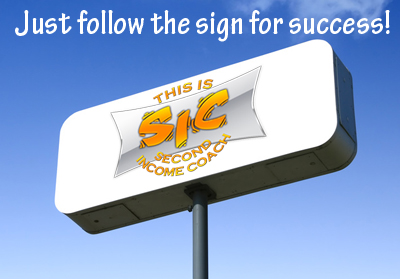 P.S. - Are you struggling in your MLM? Are you struggling in your primary opportunity? You can finally stop chasing around friends and family with one simple solution. This is the exact system top industry leaders are using to generate upwards of a 100 leads a day.
Check it out today (Unless You Already Have Too Many Leads) – Click Here