Tips For Work At Home Parents
If you are a new work at home parent balancing work, kids and everything else can be a struggle. Here are some tips for work at home parents that might make the day go a little easier.
I have been working at home for some time and while there are great advantages to it there are also struggles that you go through from time to time. I thought when my kids were younger it will get so much easier as they get older. I can send them off to school and work away. That is not always the case for work at home parents. Now that I have sent them both off to school they seem to have more and more things that need to be done. My goal is spending great time with them, but sometimes that can be a struggle. Activities, homework and just regular items on my to do list around the house can seem intimidating at times. Then I add in the tasks I want to get done each day and sometimes they just don't get done. That's why it's so important to have a system. Here are a couple of tips that I have learned along the way to balance things out.
Keeping a daily checklist along with a notebook with special tasks for each day will not only keep your day organized but will help you to be sure that your most important tasks are complete.
Prioritize your checklist. What is most important?
Always write down 4-5 items right before bed or when your work day is coming to an end. That way if you are not focused when you start the next day you have your items right there to get you started. Then you are less likely to stray to messing around on the internet or checking emails you really don't need.
Track you list– Is something carrying over day after day on your list? If it is find out why..is it really that important? Do you need to do it? Or are you intimidated by the task? Figure out the problem and either get it done or remove it from the list.
These are just a few small tips and while not everyone is a work at home parent everyone that is running a home business has their own set of items that can take away from their tasks for the day and get them off track. Find out what you can get rid of in your day that just isn't necessary. For myself the most important goal is definitely getting my tasks accomplished each day but more importantly spending quality time with my kids. That's why we do this right?
If you have a home business and you are not using a system it is a must! Everyone builds their home business in their own way using their own methods. It's important to have an online community who supports you. If you do not have a system or have not found a system that is right for you visit http://www.Second-Income-Coach.com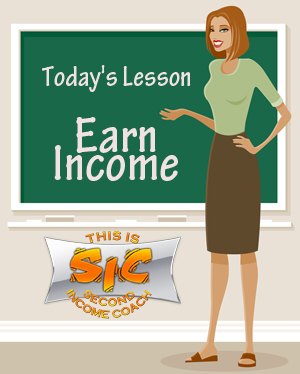 P.S. - Are you struggling in your MLM? Are you struggling in your primary opportunity? You can finally stop chasing around friends and family with one simple solution. This is the exact system top industry leaders are using to generate upwards of a 100 leads a day.
Check it out today (Unless You Already Have Too Many Leads) – Click Here